Why did my dentist refer me to a Periodontist?
If you've seen a dentist and they recommend that you see a Periodontist, it is in your best interest to follow their advice. Periodontists receive specialized training outside of dental school that allows them to be experts in all things relating to the gums and teeth, which likely lies outside of the skill set of the referring dentist.
Dentists refer to Periodontists because periodontists are specialists in the areas of:
Prevention, diagnosis, and treatment of periodontal (gum) disease
Placement of dental implants
Tooth extractions, and preparation of for tooth replacements

Such as bone grafting, sinus lifts

Treatment of oral inflammation
Gingival (gum) grafting, to help save existing teeth
Access to 3D x-ray technology, such as Cone Beam
Cosmetic gum contouring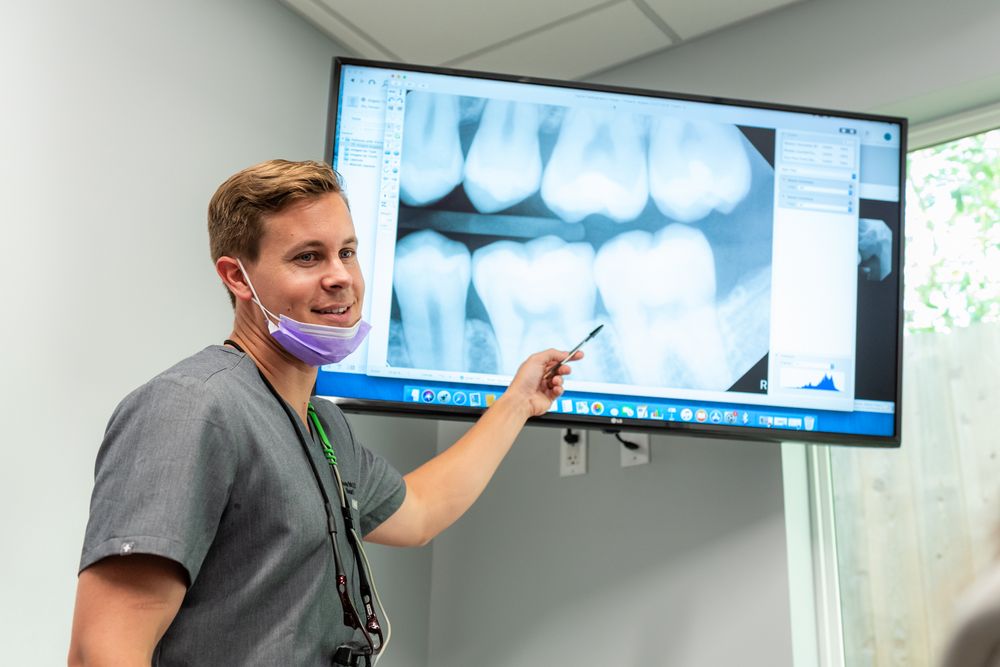 Periodontist Training
Periodontists in San Antonio, TX receive an additional three years of schooling and training, after dental school. Because of their extensive periodontal training, Periodontists are sought by general dentists and other dental professions to treat patients with extensive medical history or complex problems, that lie outside of a general dentist's knowledge, capability, or skill set.
How does referring work?
Dentists and Periodontists work together closely to manage the care of a patient's oral health. They work together to achieve maximum oral health for the patient. A dentist (or other oral healthcare provider) will refer to a Periodontist in San Antonio that they trust (or whatever city you're in). Typically, the general dentist will speak with the patient and inform them that they need to see the periodontist. They will offer the patient a referral slip and then send all pertinent information over to the periodontist's office. Both the dentist and the periodontist have an open line of communication to discuss the problem and treatments for the patient.
Alamo Heights Implant Center is located in Alamo Heights, San Antonio, TX 78209. Dr. Christopher Walker is a periodontist in San Antonio. His team treats patients from Alamo Heights, Terrell Heights, Olmos Park, The Dominion, & Downtown San Antonio. Specializing in dental implants, gum surgery, gummy smile reconstruction, bone grafting, sinus lifts, and botox.