What kind of doctors do dental implants?
Dental implants have been around for decades, but if you're looking for a Dental implant specialist in San Antonio, you want to make sure you're picking the right doctor.
First, we must discuss the history of dental implants for patients. Dental implant research began more than 30 years ago. Because dental implants are used to treat missing teeth, only specialists dentists, like periodontists and prosthodontists, were the doctors who began implementing dental implants in their practices.
Specialty dentists were the first to implement and practice dental implants. Dental implant specialists have more experience and education in the placement, treatment, and maintenance of dental implants than any others in the dental industry, generally.
Specialty dentists consist of:
Periodontists
Oral Surgeons
Prosthodontists
Endodontists
Orthodontists
A person can be missing a tooth for a variety of reasons:
to replace a broken tooth
born without a tooth
gum disease
severe gum recession
medical illnesses
prior drug use
While periodontists treat patients who are missing a tooth for a variety of reasons, when a tooth is lost, a dental implant is less invasive for the patient if the implant can be placed at the time of its loss, or very near the date of the loss of the tooth.
Enter in another specialty dentist: oral surgeons. Oral surgeons are commonly called on to extract teeth for patients. And not just wisdom teeth – which wouldn't need to be replaced with a dental implant. Because of this, oral surgeons also began learning the skill of dental implants, for patient convenience.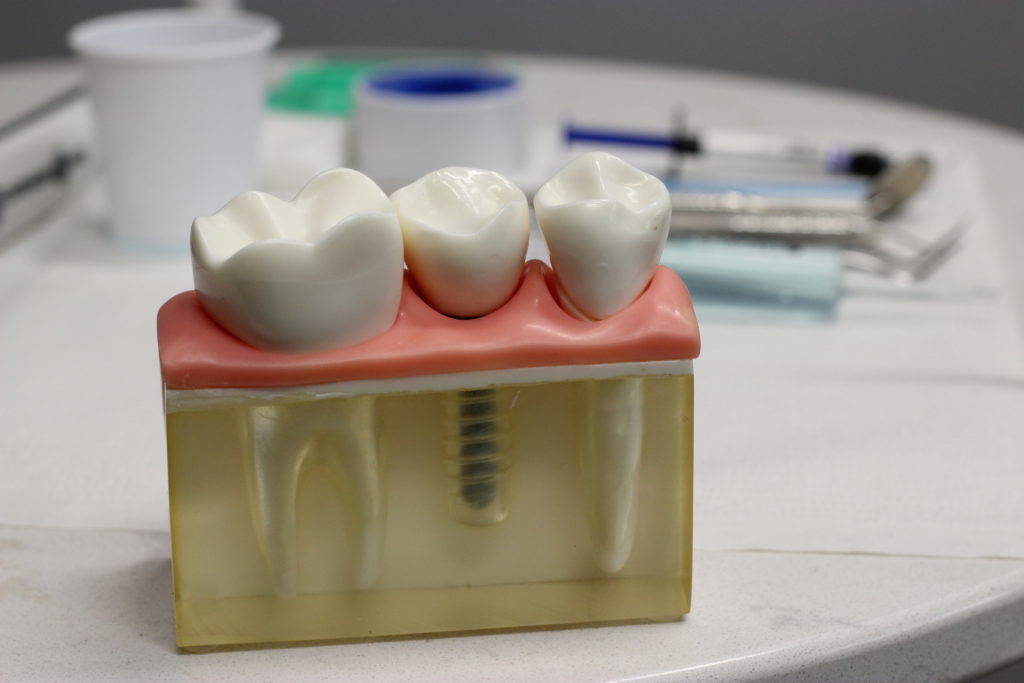 Over the last 30 years as dental implants have become common practice, dental implant companies have expanded their reach outside of the specialty dental offices.
Dental implant companies provide dental implant courses for dental professionals, and a growing number of general dentists have dedicated a significant amount of time to learning how to place dental implants to treat their patients. It's not uncommon for general dental offices to have a periodontist come to their office to treat their patients a few times a month. (Much how Dr. Christopher Walker made a name for himself in San Antonio, TX as the periodontist of choice.)
One in two general dentists now provide dental implants in their practices.
So what's a patient to do? Go to a general dentist, or a specialist?
We suggest finding a provider that is a member of the American Academy of Implant Dentistry, who has performed more than 100 dental implant surgeries. The beauty of seeing a doctor who has many implants under their belt is knowing the common pitfalls, what to look out for, and how to do the best work for the patient.
An inexperienced doctor could leave you paying more, experiencing more pain, and having to return for more visits than originally planned.
No one wants someone to learn how to do dental implants on them. While everyone has to start somewhere, if you could choose differently, why wouldn't you?
Alamo Heights Implant Center is located in Alamo Heights, San Antonio, TX 78209. Dr. Christopher Walker and his team treat patients from Alamo Heights, Terrell Heights, Olmos Park, The Dominion, & Downtown San Antonio. Specializing in dental implants, gum surgery, gummy smile reconstruction, bone grafting, sinus lifts, and botox.