Dental Implants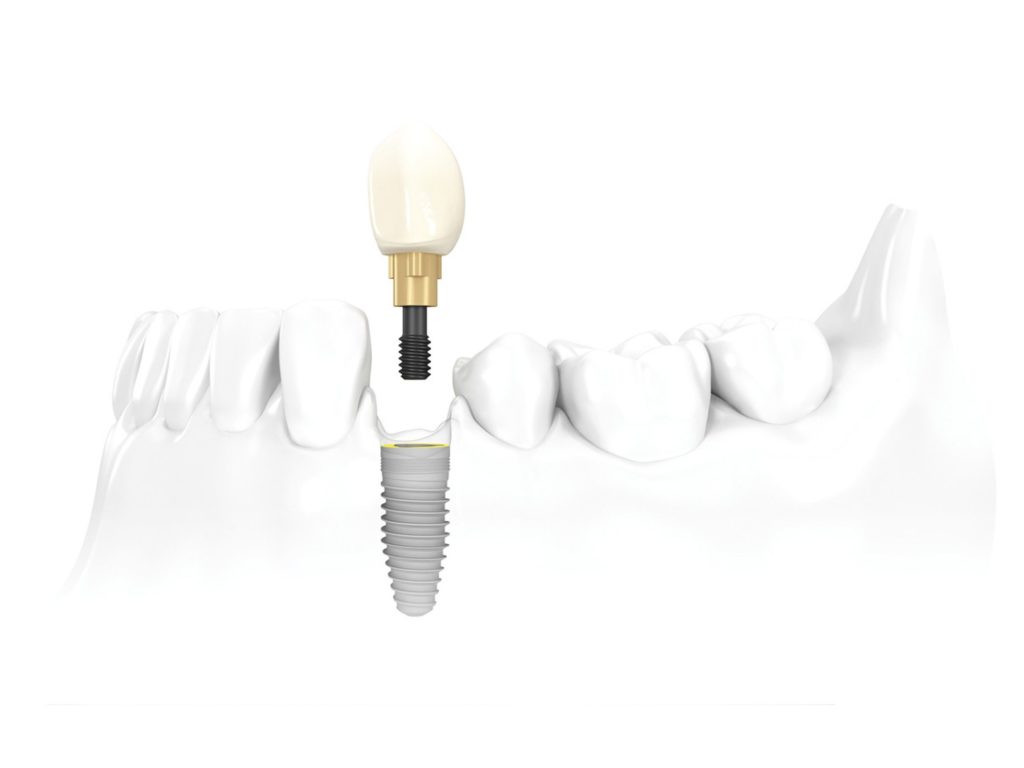 Dental implants are designed to act as a foundation for replacement of natural teeth. Replacing lost, damaged, or diseased teeth with dental implants allow for the ability to eat virtually anything and smile with confidence, knowing that your teeth appear natural and feel tightly fixed in place.
Dental implants are tiny posts made from medical grade titanium placed into bone where teeth are missing. The bone bonds with the titanium (osseointegration), creating a solid foundation for artificial teeth. Your dental implant will act as a tooth root to which your dentist will fixate a tooth (final crown). Implants can help preserve facial structure, preventing the bone deterioration that occurs when teeth are missing.
Learn More About Dental Implants
Implant success rates are well documented in the literature at 90-95%. In many cases, dental implants can eliminate the cutting down of natural teeth for dental restorations, as is required on adjacent teeth for bridges. They are not susceptible to cavities like natural teeth, and they help preserve the jawbone in the space of where natural teeth have been lost. Dental implants are surgically implanted as an outpatient procedure, usually with minimal post-operative discomfort. Many patients return to work the day following implant surgery.
The Dental Implant Procedure
Dental implants are metal anchors that act as tooth root substitutes. They are surgically placed into the jawbone. Small posts are attached to the implant to provide stable anchors in the gums for replacement teeth.
For most patients, the placement of dental implants involves two surgical procedures. First, implants are placed within your jawbone. Healing time following surgery varies from person to person, based on a variety of factors that include hardness of bone. In some cases, implants may be restored immediately after they are placed. For approximately three months following surgery, implants are gradually bonding with the bone beneath the surface of the gums. After sufficient healing time, a final restoration (crown or bridge) will be placed by your dentist.