Traditional dental x-rays done on patients are wonderful for identifying cavities and many infections. However, a CBCT scan, or Cone-Beam, is the imaging technology utilized by dental specialists because it has the ability to scan the entire face, from the chin up to the nasal cavity, to identify hidden infections. Dr. Christopher Walker uses CBCT scans frequently to ensure all his patients receive adequate treatment. Keep reading for an in-depth and clinical look at how we have identified infections missed by the traditional x-rays.
Incidental CBCT Findings
CBCT technology gives us incredible diagnostic capabilities. When lesions are visible on periapical radiographs, a follow-up CBCT scan can more clearly illustrate the problem and provide valuable information to assist in making better treatment plans and reduce surprises at the time of surgeries.
Also, lesions that would be either difficult to detect or undetectable with periapical radiographs are more easily seen and diagnosed on a CBCT scan.
Even if the lesions are asymptomatic, this information is valuable for comprehensive treatment planning, and has altered the course of treatment in a number of treatment plans for my patients.
The lesions highlighted in the following cases were not the primary reason the scans were taken — these lesions were all incidental findings encountered during the treatment planning phase.
Case One
The CBCT was ordered in Case 1 to assess sinus proximity of #14 in treatment planning extraction and ridge preservation of #14. The patient was referred due to recurrent decay under the distal margin of #14 deeming it non-restorable. The CBCT in Case 1 revealed a periapical radiolucency around #18.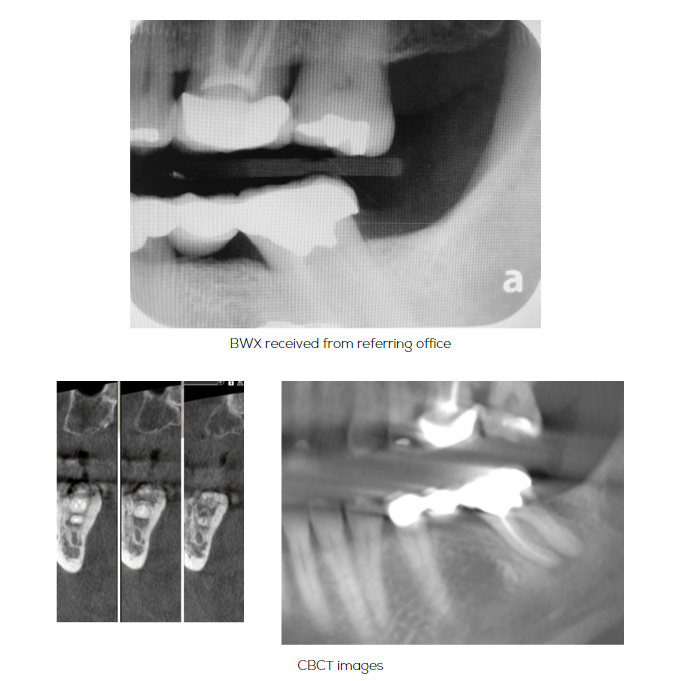 Case Two
The CBCT was ordered in Case 2 to plan an immediate implant at site #4. The patient was referred due to a buccal abscess and pain near #4. The CBCT revealed a periapical radiolucency associated with the MB root of #3.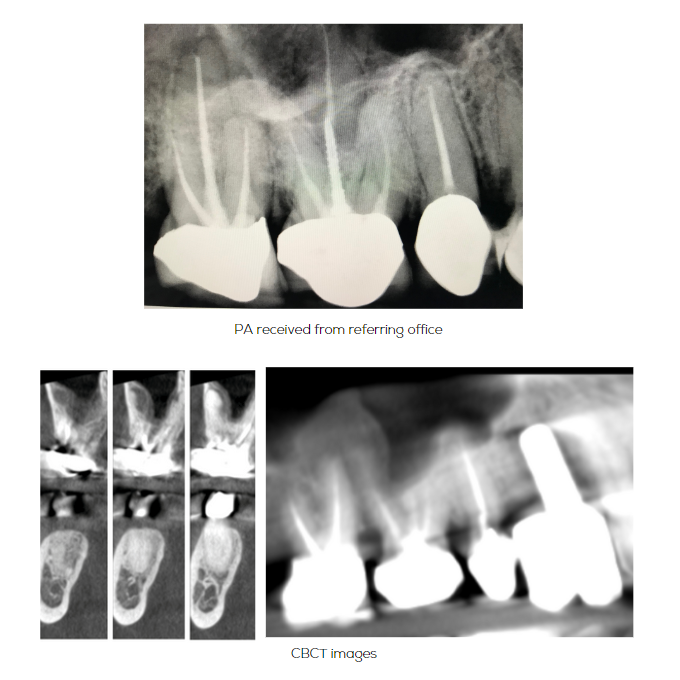 Case Three
The CBCT in Case 3 was ordered to assess implant placement in the UL, LL, and LR quadrants. The patient was not experiencing any pain, but a large periapical radiolucency was immediately detected near #18.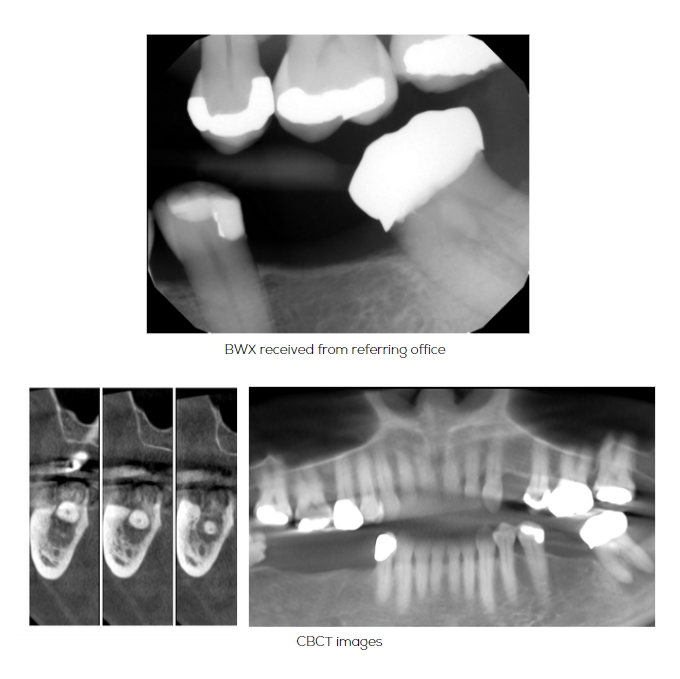 Case Four
The CBCT in Case 4 was taken to evaluate the UR quadrant for implant placement. At the time of referral, the patient was asymptomatic. The CBCT revealed a periapical radiolucency associated with #21.
Case Five
The CBCT was ordered in Case 5 to evaluate the MX anterior for implant placement. The patient was referred due to a failing bridge #7-9 and was asymptomatic. The CBCT revealed a periapical radiolucency associated with #9 not previously detected in prior radiographs.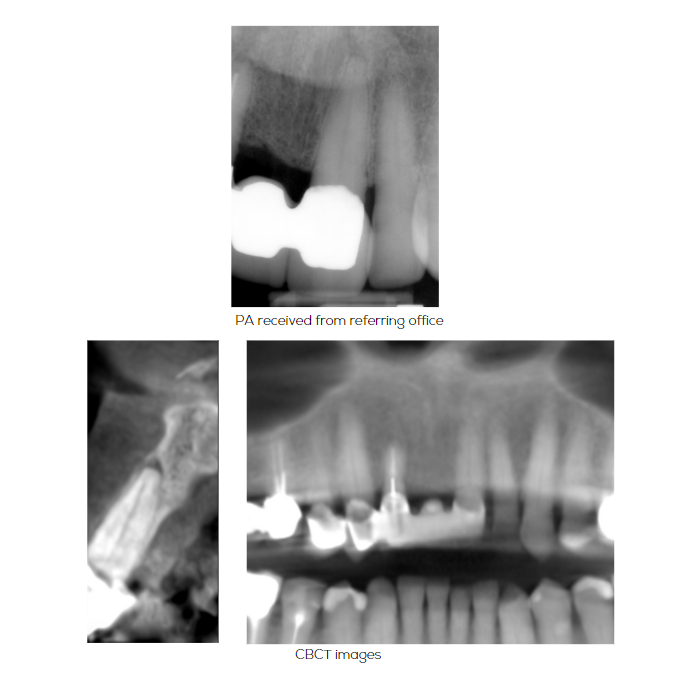 CBCT allows for comprehensive planning
These are a few examples of how this technology can help to reveal asymptomatic lesions not previously detected. It is important to thoroughly review these scans to ensure proper detection and diagnosis of these lesions.
The detection of these lesions may lead to changes in treatment sequencing, as well as changes in the overall treatment plan.
This technology not only helps with ensuring comprehensive planning for each patient, but also may be used as a valuable educational tool to better communicate with colleagues and patients.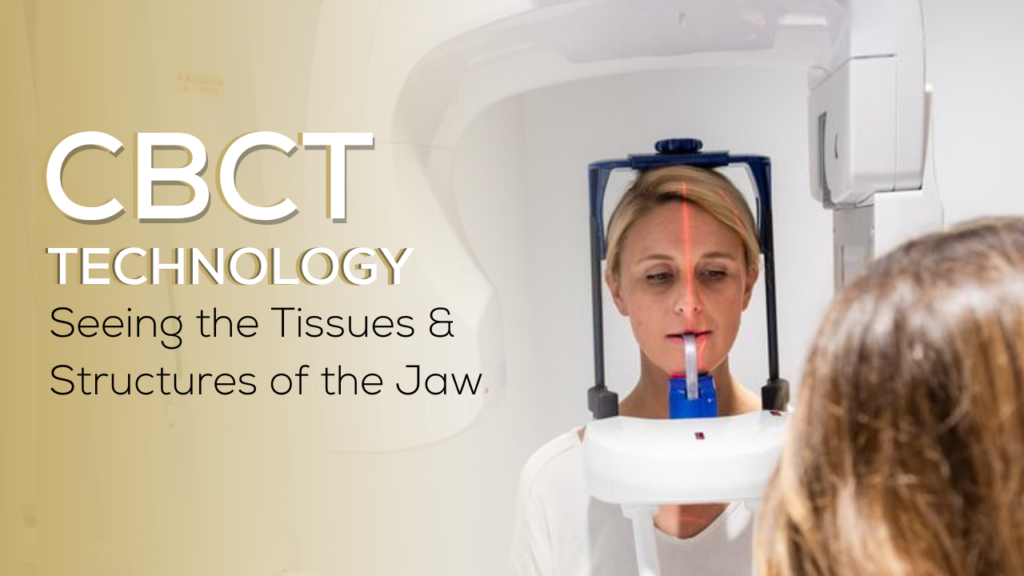 Alamo Heights Implant Center is located in Alamo Heights, San Antonio, TX 78209. Dr. Christopher Walker and his team treat patients from Alamo Heights, Terrell Heights, Olmos Park, The Dominion, & Downtown San Antonio. Specializing in dental implants, gum surgery, gummy smile reconstruction, bone grafting, sinus lifts, and botox.