Tooth sensitivity can be caused by many different things, but as we age, the most common cause is exposed tooth roots. As we age, our gums tend to recede, or pull away from, the tooth. The gums protect our teeth, so when they pull away, it leaves our teeth unprotected from the elements.
When the gums pulls away far enough, the roots of the teeth are exposed. Why is this a problem? Because the root of the tooth is where patients experience sensitivity.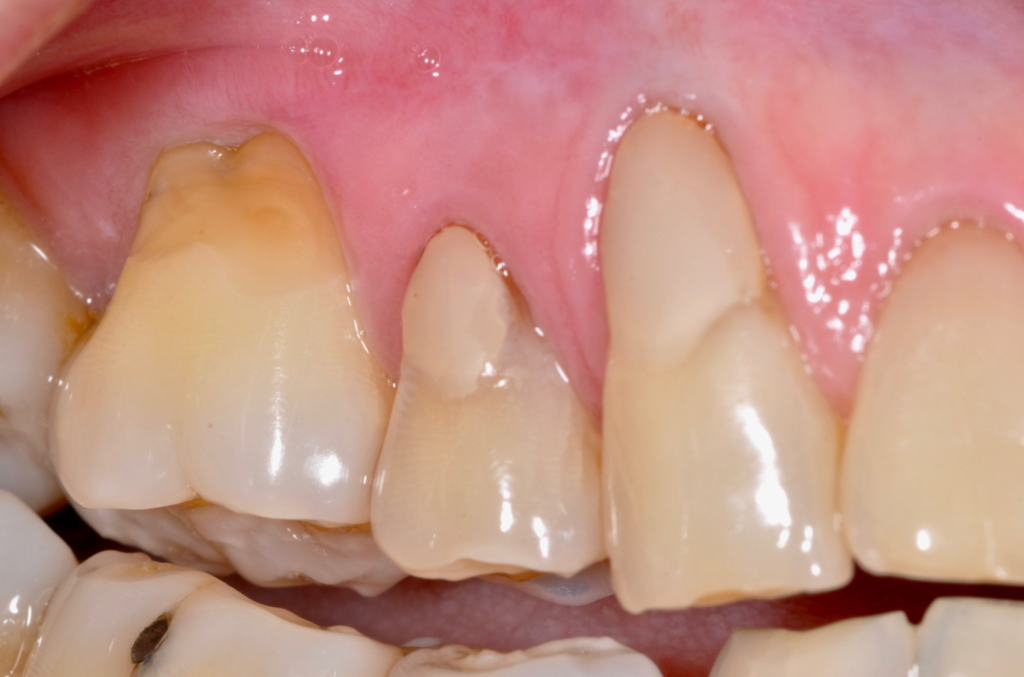 Think about the last time you had a cavity. Did you know it? Did it hurt? The answer is probably "no" because cavities start small on the crown of the tooth, where there are no nerves and no feeling. But, if you had started to experience sensitivity from that cavity, the decay likely moved into the root of the tooth, causing you to have a root canal procedure. Or even had to have to tooth pulled.
The exposed roots of the tooth are very sensitive. So anytime you eat or drink something you can experience pain in your teeth.
How do you fix exposed tooth roots that cause tooth pain?
There are generally two procedures to fix exposed tooth roots: 1) a general dentist can cover the exposed tooth roots with bonding, or tooth colored resin, or 2) a periodontist can perform a gum graft to protect the tooth roots.
The cons of doing "tooth bonding" is that it isn't permanent, and can be unsightly over time.
Periodontists can fix the exposed tooth roots that cause tooth pain by performing a "gum graft" procedure. The periodontist covers the exposed tooth roots with a graft material. Not only will the roots of your teeth be protected again, but your teeth's shape will be restored.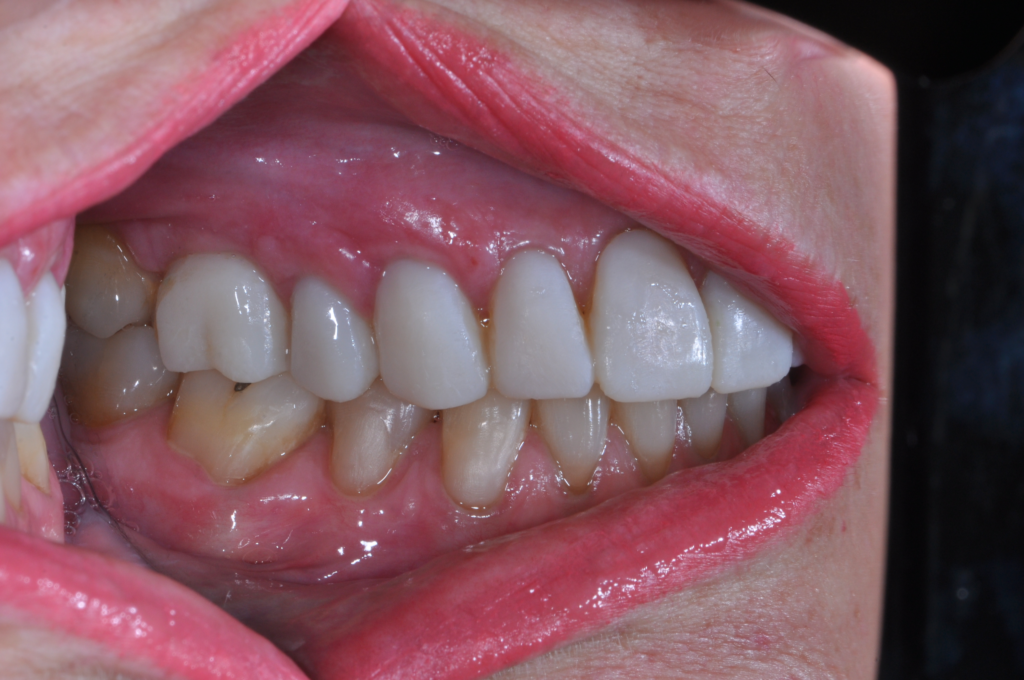 Gum Grafting to cover exposed tooth roots before & after