There are better options, like dental implants
Dental Implants in San Antonio are replacing dentures as the standard for teeth replacements. While both dentures and dental implants are good teeth replacement options, dental implants provide a better way of living. Dentures aren't bad, but they do have limitations: causing bone loss, uncomfortable and hard to get used to, lack of confidence eating and talking. Dental implants solve these problems by implanting a titanium screw into the jaw, holding a tooth. These means that patients with dental implants can eat what they want and don't have to worry about a denture slipping out of their mouth.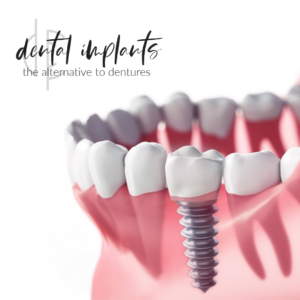 Facial malformity, caused by bone loss
With dentures patients see a change in their face as the bone in the jaw begins to atrophy (or simply dissolve and get smaller). Dental implants help bone regenerate, keeping the patient jaw shape in tact.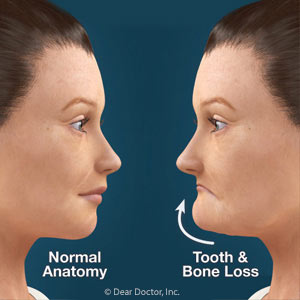 Dentures limit what foods you can eat
If you have dentures, then you know biting into a crisp apple is not easy. Dentures are held into the mouth only by glue that creates suction. Putting pressure on the front teeth and canines can release the glue/suction created at the molar teeth and cause the denture to release. Patients with dentures tend to have some type of malnutrition from the lack of eating fruits and veggies because they are too hard to eat. An alternative to this is the "all-on-four" dental implants in San Antonio. This is where four implants are placed strategically in the jaw and the denture clips into the dental implants.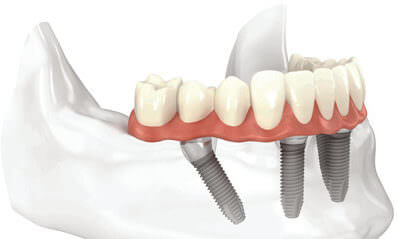 Hard to talk with ill-fitting dentures
Dentures can make it difficult to talk. Why? Because if the denture isn't firmly glued to the mouth, then the tongue is trying to speak as the same time as they are trying to keep their denture from moving around and keep their saliva controlled at the same time.
Denture Glue
Denture glue is the best thing that people have to keep their teeth in place (next to upgrading to All-on-Four dental implants, that is). There is an art to determining how much glue is just right, to avoid excess glue spilling over. And to picking the best glue that sticks.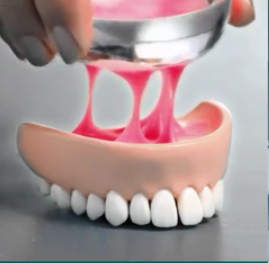 Alamo Heights Implant Center is located in Alamo Heights, San Antonio, TX 78209. Dr. Christopher Walker and his team treat patients from Alamo Heights, Terrell Heights, Olmos Park, The Dominion, & Downtown San Antonio. Specializing in dental implants, gum surgery, gummy smile reconstruction, bone grafting, sinus lifts, and botox.